Holiday cottage with two own plots, with the possibility of building a second cottage/ house in the village Tukleky.
Holiday cottage with two own plots, with the possibility of building a second cottage/ house in the village Tukleky.
Do you sometimes wish to forget about common worries and leave the city behind? Are you looking for a place where you will be surrounded by forests, rocks and nature?
We have found out such a place for you. It is located at the very end of a small village Tukleky (Oslov), within walking distance of the Otava River (800 m) nearby Zvíkovské Podhradí and lake Orlík.
There are two opposite plots (803 m2 and 456 m2) separated by an access road that leads to the river.
On a plot of 803 m2 there is a holiday cottage (78 m2) (wooden and brick construction) with three separate rooms and one room with dining area, stove and fireplace. If you are not a rock hiker, you will definitely appreciate the 400 V electric connection, waterwell (30 m) with distribution to the cottage, septic tank, and especially the bathroom with shower, two sinks and a separate flush toilet.
The cottage has a solid brick foundation 8.2 x 9.6 m and is fully sufficient for relaxing holiday, but if you have higher demands or would like to live in the middle of nature permanently, you can easilly transform it according to your needs and wishes.
In addition, on the second plot (456 m2) you can build a second cottage/ house, or use it as a parking place or playground.
The surrounding nature invites to walks, bike and water trips, so if you would like to spend your free time here, do not hesitate and call me! I would like to visit this charming place with you.
Broker: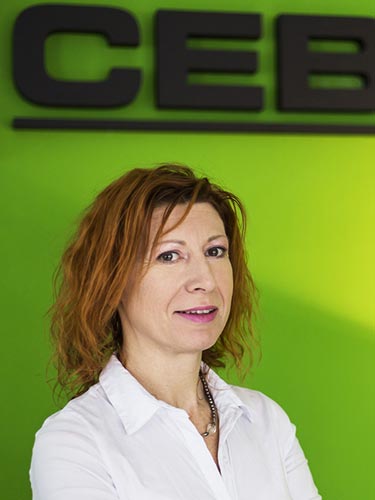 Mgr. Vanda Cirhanová
telefon: 723423123
v.cirhanova@cebras.cz
Type of property:
House, villa
No. of real est.:
220203CIR
Type of house:
Hut
Operation:
Sale
Address:
Oslov 132

The property has been sold
Land area:
1259 m2
Built-up area:
78 m2
Floor area:
78 m2
State of the object:
Dobrý
Construction:
Smíšená
The location of the object:
Okraj obce
Communication:
Age of the building:
1985
Konstrukce popis:
betonová základová deska s izolací, částečně zděná a částečně dřevěná konstrukce a plechová střešní krytina.
Equipment - description:
venkovní posezení, ohniště, veranda, studna + vrt, septik
Information from a broker:
Vhodné pro všechny, kteří touží po relaxaci nebo trvalém bydlení uprostřed přírody.
PENB:
G - Extremely uneconomical
PENB type:
Decree č. 148/2007 Sb.
It is shown that the GPS coordinates:
49° 23' 7.290"N, 14° 11' 44.252"E