Nová street - large flat for rent
Nová street - large flat for rent
Large apartment with a terrace in the brick house in the center of Czech Budejovice. The apartment is located in Nová Street, just a few minutes from the square. It has an area of ​​110 m2 + 30 m2 terrace with southern views of the gardens and the Black Tower. Is on the 4th floor with elevator in the lobby. Disposition- entrance hall, living room with terrace, kitchen, bedroom, bathroom and separate toilet with access from the hallway and bathroom. The apartment is fully furnished - kitchen with modern appliances, in the living room is a sofa, audio, TV, fireplace. Separate room with a PC, a safety deposit box, in the bedroom is the bed with electric. adjustable shelves, large wardrobes, bathroom with washer, dryer, vacuum cleaner. The terrace is equipped with furniture and barbecue. The house is connected to the security and CCTV system. The apartment has its own measurement of all consumption - electricity, water, heating. You can use well-maintained garden. The rental price including facilities is 14 900 CZK / month, other costs CZK 3,000 / month. Deposit is equal to two rental prices - can be broken down into two payments. Commissions RE is one rental. Available immediately.
Broker: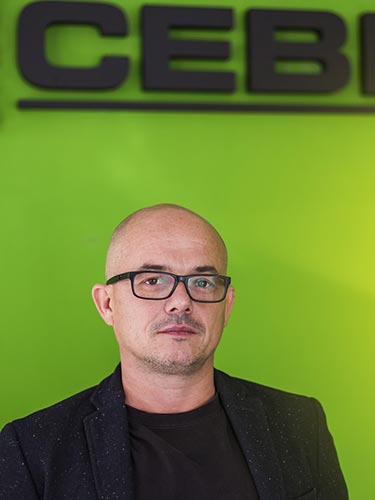 Ing. Pavel Dědič
telefon: 602193092
p.dedic@cebras.cz
Type of property:
Flat
No. of real est.:
181102PD
Type of flat:
3+1
Operation:
Rent
Property:
personal
Address:
České Budějovice
Nová 2026

The property has already been rented
Flat number:
10a
Floor area:
130 m2
Terrace area:
30 m2
Storey:
4th storey from 4 Number of storeys
Cellar floor:
1. cellar floor
State of the object:
Velmi dobrý
Construction:
brick
The location of the object:
village center
Communication:
Asphalt
Equipment - description:
fully furnished
Information from a broker:
Velký byt s výtahem, terasou a zahradou ve zděném domě v centru Českých Budějovic. Má výměru 110 m2 + terasu 30 m2 s výhledem do zahrad.
PENB:
D - Méně úsporná
PENB type:
Decree 78/2013 Sb.
2|exactly|48.977500915527344,14.479499816894531
It is shown that the GPS coordinates:
48° 58' 39.003"N, 14° 28' 46.199"E