Privacy and peace of the house from the First Republic
Privacy and peace of the house from the First Republic
A stylish First Republic family house in one of the best locations in České Budějovice in a residential area between the regional hospital, the city center, the right bank of the Vltava and Božena Němcová Street. The building was made in the 1930s using quality building materials and technologies. Over the years, there has been a partial reconstruction of the wiring, modified roof, house envelope, including the roof is insulated.
Heating on the 1st floor is a central hot water boiler with a gas boiler located in the basement, on the 2nd floor with a storage stove. The completely basement house has two floors with two undefined housing units accessible from the central staircase. In the basement there is a garage, coal, cellar, laundry room, pantry, on the first floor there is a hall, a room, a bedroom, a kitchen with a pantry, a bathroom and a separate toilet. On the second floor there is an entrance hall, a kitchen, three separate rooms, one of which has access to a balcony and a bathroom with a toilet. Most rooms are oriented to the south and the garden, to the north are located kitchen and bathroom on the 1st floor. In the garden there is a second garage with access from the main gate on the right side of the house, in front of which are two more parking spaces. The house is connected to a complete engineering network. The total purchase price is CZK 9,800,000, including legal services and agency commission. The building can also serve as multi-generational housing or a company headquarters. It is immediately habitable, but its exclusive location encourages modernization. If this offer appealed to you, do not hesitate and call!
Broker: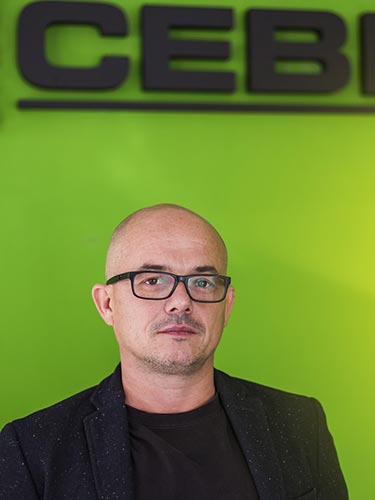 Ing. Pavel Dědič
telefon: 602193092
p.dedic@cebras.cz
Type of property:
House, villa
No. of real est.:
200201PD
Type of house:
House
Operation:
Sale
Address:
České Budějovice
S. K. Neumanna 303/13

The property has been sold
Land area:
449 m2
Built-up area:
110 m2
Floor area:
285 m2
Balcony area:
3 m2
Cellar floor:
1. cellar floor
State of the object:
Velmi dobrý
Construction:
brick
The location of the object:
quiet residential area
Communication:
Asphalt
Age of the building:
1935
Information from a broker:
Stylish First Republic family house in the residential area of ​​Č. Budějovice, with a garden and a unique location, within walking distance
PENB:
F - Very uneconomical
PENB type:
Decree 78/2013 Sb.
2|exactly|48.964599609375,14.468099594116
It is shown that the GPS coordinates:
48° 57' 52.559"N, 14° 28' 5.159"E