To let - 3 Bedroom apartment with parking
To let - 3 Bedroom apartment with parking
Apartment to let 3 + kt (71 m2 modification 3 + kt - 1(2) bedroom) + balcony + covered parking. Bathroom with bath and shower, separate toilet, hall, area 70.5 m2 + 7.5 m2 balcony, underground parking in the house. Residential living in a new building close to the city park Stromovka, Biology Center CAS, University of South Bohemia and as well few minutes to the city center. The surrounding area is an extraordinary combination of nature and the city with all amenities. One minute walk is the bus stop. The apartment is located on the 3th floor. Flat is rented furnished , fitted kitchen with all appliances (dishwasher, refrigerator, combined oven …), high speed internet. Rent including parking CZK 18,000 per month + energy CZK 3,500 per month. Energy Efficiency (PENB) "B". Refundable deposit is required (1x)t, fee to real estate agency is 1x rent + VAT. The owner prefers a solid tenant with good payment discipline, non-smokers without pets. Available immediately.
Broker: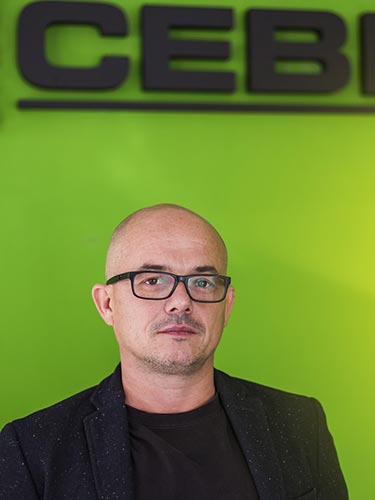 Ing. Pavel Dědič
telefon: 602193092
p.dedic@cebras.cz
Type of property:
Flat
No. of real est.:
211101PD
Type of flat:
3+kk
Operation:
Rent
Property:
personal
Address:
České Budějovice
Na Zlaté stoce 1862/9

The property has already been rented
To move from:
20.12.2021
Floor area:
78 m2
Balcony area:
7 m2
Storey:
Third storey from 6 Number of storeys
Cellar floor:
2. cellar floor
State of the object:
new building
Construction:
skeleton
The location of the object:
quiet residential area
Communication:
Asphalt
Equipment - description:
To let - 3 Bedroom apartment with parking
Information from a broker:
To let - 3 Bedroom apartment with parking
PENB:
B - Velmi úsporná
PENB type:
Decree 78/2013 Sb.
2|exactly|48.97549083333,14.45379055555
It is shown that the GPS coordinates:
48° 58' 31.767"N, 14° 27' 13.646"E