We're preparing: Rental of Apartment Frymburk G6.
We're preparing: Rental of Apartment Frymburk G6.
Offer of renting a comfortable apartment near the South Bohemian "sea" - Lake Lipno, in the beautiful town of Frymburk. It brings an ideal opportunity to spend an unforgettable family vacation in both summer and winter, with a wide range of sports, recreational, and leisure activities.
Location and Address:
The apartment is located at the address: Frymburk, Lipno nad Vltavou.
Advantages of the Apartment:
Spacious and Comfortable. This cozy apartment offers comfortable accommodation for up to 4 people. Spacious room with kitchen, bedroom, bathroom, terrace.
Equipment and Design: Modern interior design ensures a pleasant atmosphere. Fully equipped kitchen provides everything you need for comfortable cooking.
Parking: Leave your vehicle in the parking lot of our apartment complex. Parking is provided in a secure parking area.
Availability: You can check in to the apartment between 2:00 PM and 8:00 PM. For check-out, please leave by 10:00 AM.
Family Approach: Ideal for Families: The apartment is perfect for families seeking a peaceful vacation by Lake Lipno. The apartment's spaces provide enough room for all family members.
Safety and Comfort: Safety and comfort of our guests are our priority. The apartment complex is well secured and tranquil.
No pets, non-smoking: We understand that allergies or personal preferences might be important for some guests. Therefore, we kindly ask that there are no pets in the apartment and no smoking except in outdoor areas.
Reservations and Contacts:
If you're interested in the opportunity to spend your vacation in the offered apartment by Lake Lipno, don't hesitate to contact us. We will gladly provide you with further information, reservation details, and assist with planning your contented vacation.
Broker: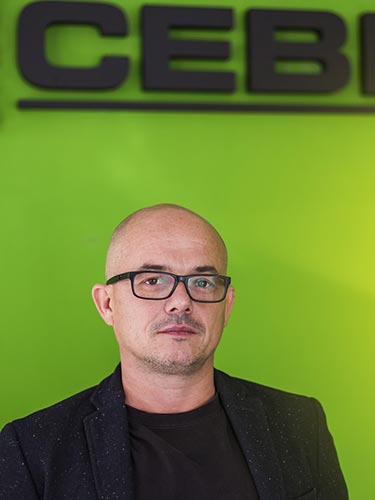 Ing. Pavel Dědič
telefon: 602193092
p.dedic@cebras.cz
Type of property:
Flat
No. of real est.:
230802PD
Type of flat:
2+kk
Operation:
Rent
Property:
Osobní
Address:
Frymburk 396

To move from:
31.8.2023
Storey:
1st floor
State of the object:
Velmi dobrý
Construction:
Cihlová
The location of the object:
Okraj obce
Communication:
Asphalt
Information from a broker:
Pronájem apartmánu Frymburk
PENB:
C - Úsporná
PENB type:
Decree č. 264/2020 Sb
It is shown that the GPS coordinates:
48° 40' 8.510"N, 14° 09' 47.506"E